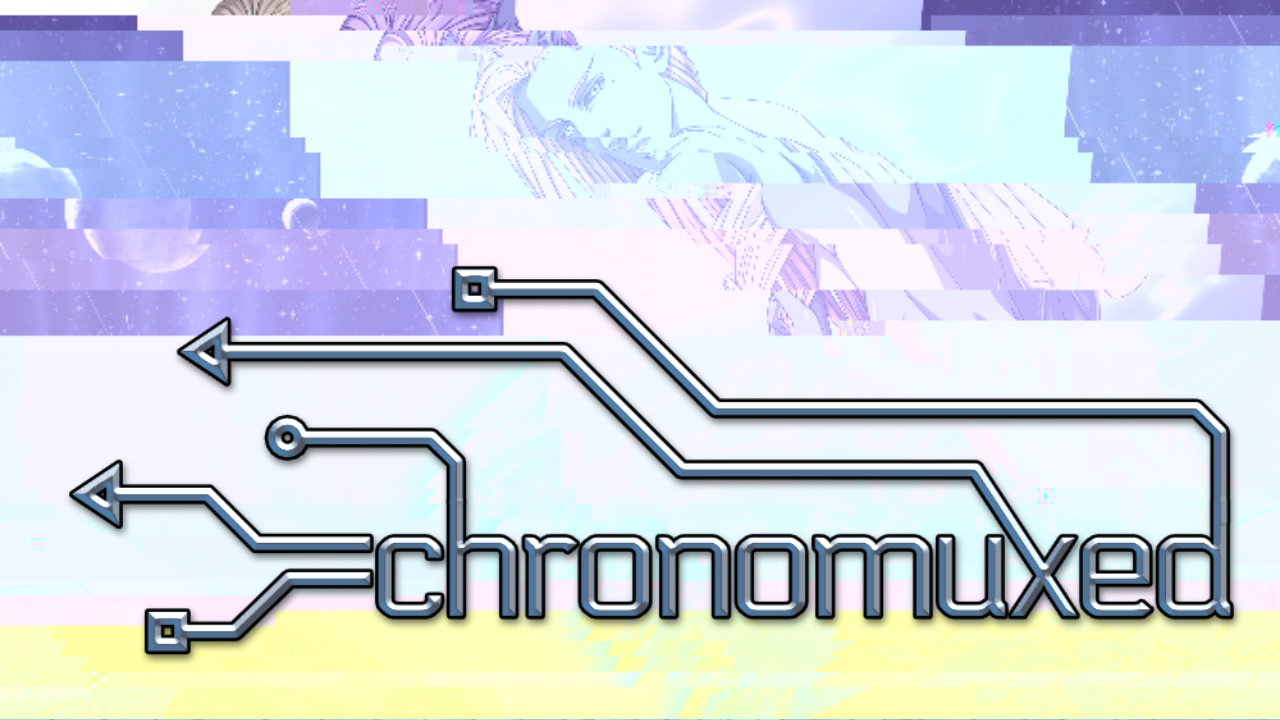 chronomuxed
A downloadable game for Windows, macOS, and Linux
chronomuxed is a short 18+ visual novel game with RPG elements made for Yaoi Game Jam 2019
Jaro Llakwyr is a somewhat cantankerous researcher who one day has his normal routine interrupted by Yxil Praal - a mysterious Thealexian who seems to be very interested in his research (or maybe just getting into his pants...). Jaro is immediately drawn to him but ends up being caught up in a battle for his own life when a group of pirates storm the space station looking for Yxil.
Features:

one route
turn-based battles
inventory and equipment system
skippable 18+ scene
optional censoring
3 CGs (one 18+)
Purchase
In order to download this game you must purchase it at or above the minimum price of $1 USD. You will get access to the following files:
chronomuxed-1.1.0-windows-linux.zip
198 MB
chronomuxed-1.1.0-osx.zip
181 MB
Comments
Log in with itch.io to leave a comment.
Hey! Aproximately how long is a playthrough session?
I seriously want to play this but I don't have paypal. Do you guys have a card version?
Sorry this took so long! Card payments should be possible now!

Awesome, thanks so much! Bought and installing. Can't wait to play it. :)
OMG! It was the cutest game ever! I'm not usually a fan of that type of plot but it pulled me in anyways. I seriously loved it! Keep up the good work. :)
Ahhhhhhh this game is GREAT I love it.😊 I finished playing today and it was a really enjoyable read and I loved every minute of it!! I especially really REALLY love the beginning, it's such a strong start and sucked me in from the get go. The turn based battle elements blended in with the game flawlessly, and it was also fun to unfold the story as it progressed. I love how even though it's a short game, the story feels thorough, coated with the right amount of action and suspense, and the ending made me feel complete and satisfied on the inside. (thE FEELS I had at the end OMG) The music also works super well with all the scenes in the game as well!! Thank you for making this game, it was a blast! 😍👍
Maybe I'm just dumb, but I don't know how to get the passcode for the cryo-chamber...
look inside the game directory on your computer ;)
I found it! Thank you! I'm glad I was able to finish the game! I really like it! Working on playing the others ones you have to offer!
I can't download the new version even though I already paid for the first version. ..
Can someone help me, please?
Hi! Sorry you're having problems :( I've checked the project page and I'm not sure I can help here. Have you contacted itch support?
Hi and sorry for the for the delay! I tried again today and I didn't have any problems, I don't know how I managed not to do it a few days ago... I must have been tired! XD
PS: I forgot to say that I really enjoyed your game and don't regret the time spent playing it. Thank you so much for creating and sharing your game! :D
Ahaha I'm relieved you managed to download it in the end! And thank you! I'm glad you enjoyed it! 💖

Yay! This game is awesome! It has the right amount of action, mystery and hotness!